Life/Personal:
Sometimes we just need guidance, someone to ask the right questions and encourage us when we feel stuck. If you want to remove blocks, release old patterns and move forward in your life to fuller happiness, this is the track for you. Clearly define values, identify ego-states, breakdown barriers and break through to a fuller, happier and more present life.
Reconnect with self, break down limiting blocks, find peace within, learn to accept those things that you can't change, go back to a place of self love and self-acceptance. Learn to stop looking outside of yourself for fulfillment and instead make different choices, in the present moment to grow, evolve and feel complete.
Psychedelic Integration Services:
A psychedelic renaissance is taking place in our country. More studies are being done on the health benefits of medicines like psilocybin, MDMA and ketamine. While I DO NOT provide these medicines, I am trained to assist with goalsetting pre-journey and integration support after your journey.
As an experienced coach, hypnotherapist, Reiki master, and bodyworker, I can help you prepare for your journey and integrate your experience back into your daily life. These are powerful medicines and having professional assistance can help to maximize your experience.
Please reach out if I can be of any assistance. I can even help you integrate an experience from your past.
Integration may include: meditation, journaling, breath work, body work, symbol and myth identification, Reiki, Internal Family Systems, powerful questions and active listening. I can help with integration and intention setting with psilocybin, LSD, MDMA, and Bufo. Please be aware of the laws and legal requirements in your area. I do not condone or support illegal activity.
Business/Executive:
As an award-winning business owner, I can help guide you to fulfilling your business and work goals. Whether you are in a corporation, on a team, building your own business or growing to new levels, I can help you with practical goal setting, determining your values, communication work, building business relationships, presence in leadership and marketing your business/practice. Speaker training can be included with this package and also the book Market my Practice, if pertinent for the client.
Relationship/Couples:
Let's face it. Relationships are a challenge, whether at home or work. Learn better communication skills, which ego states are driving your bus and how to relate to others in a healthy and evolved way. Perfect for the individual looking to enhance and heal relationships as well as couples who want to grow, reconnect and get back on track.
Ego State Optimization:
It's obvious that we have different aspects of our personalities that come out in different situations. We are different around our parents than we are our bosses. We have a different attitude and persona when dealing with children than we do dealing with our coworkers, or hopefully we do. Through ego state optimization, we examine these different states, get to know them, and call them at will to help us achieve more and optimize our time and performance.
We will identify the working aspects of your personality, name them and learn how to bring forward your best self for the situation at hand. We will also get to know 'self' and how to stay in a healthy neutral place to be less reactive, more patient and a better leader and communicator. This is one of my favorite techniques for couples, teams and individuals alike.
Learn what ego states are and how they are formed.
Discover your ego states and how to map them for optimal execution.
Gain practical knowledge of techniques that will bring different states into the executive to handle the task at hand.
Explore anchoring techniques to guarantee the right aspect for the job is available to you.
Learn to negotiate with states in conflict (i.e. one wants to rest the other wants to plug away at work).
*This work is informed by Internal Family Systems and Resource State Therapy
Ego State Group Work
For groups up to 12. Learn about your inner parts, how the interact within yourself and with others. Figure out triggers, reactive states and how you can bring out your healthiest parts to function at your healthiest. Share what you are learning in a supportive group environment. Great for couples, birthdays, even a bachelor party.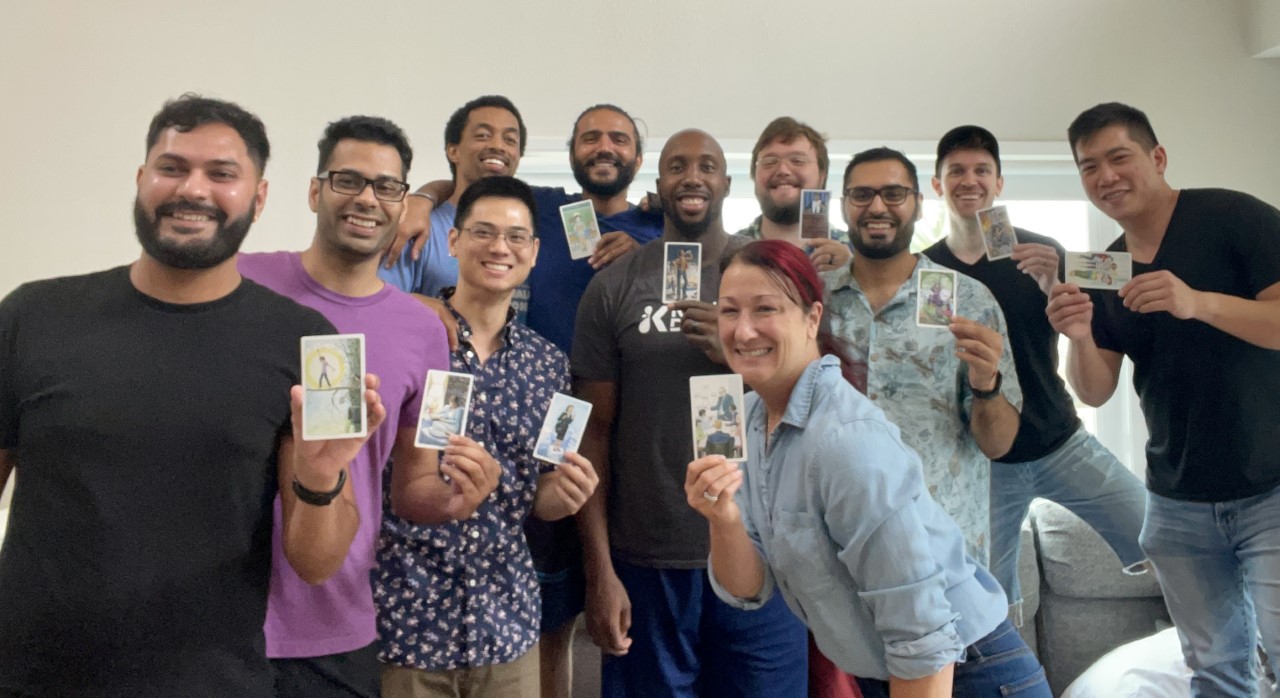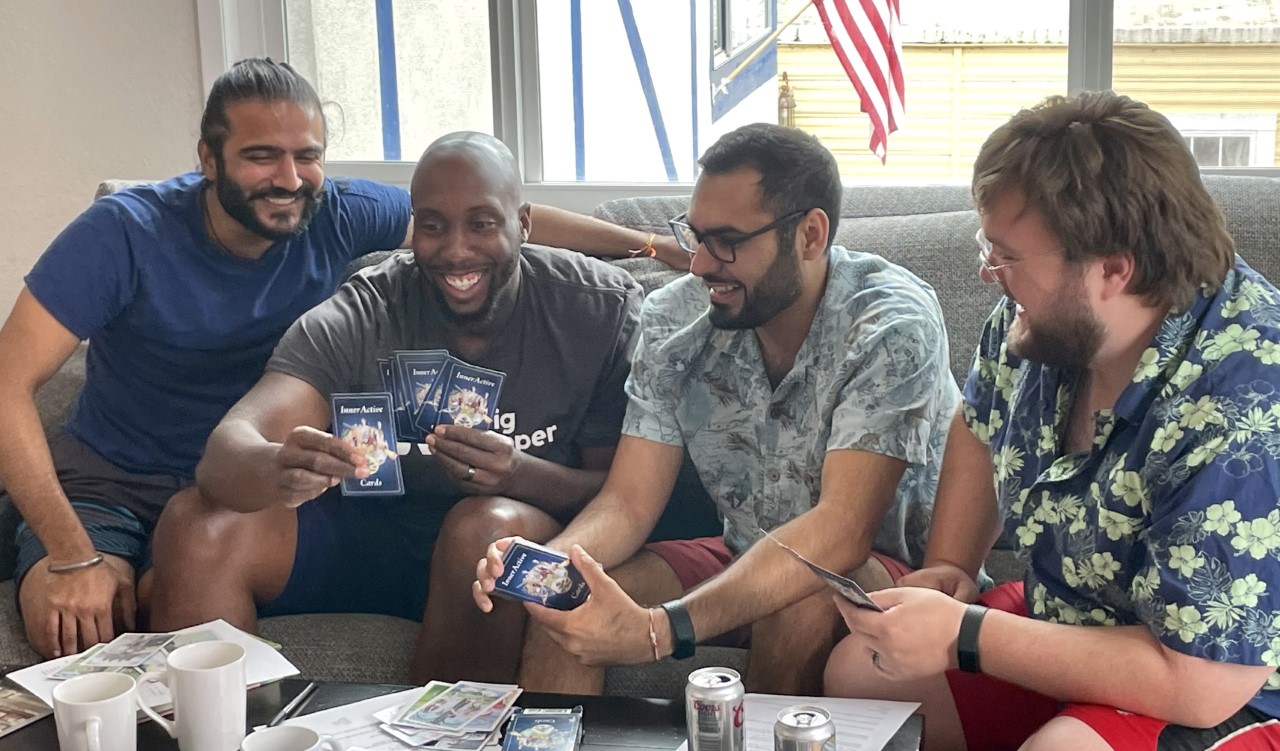 Proud to be an Associate Certified Coach with
Member of
My coaching style is interactive, fun, outcome based and flexible. I work with your issues in the moment and the sessions though structured by me, flow with the direction of the client.
A package of six sessions is required. Unfortunately no one-time* appointments will be accepted so that a plan can be formulated, committed to and followed through on.
Cost for the 6 sessions is $900, or $810 if paid in full, which can be paid through check, cash, paypal or Venmo. A payment plan can be set up if needed.
Included with the 6 hour-long sessions is unlimited email support during the time of the coaching.
Not all progress can be fully achieved in 6 sessions and more may need to be booked.
For enhanced accountability and a longer commitment to change, sign up for the 6-month coaching package. Includes: a copy of my book, InnerActive Cards, unlimited email support and 12 hour-long sessions. Price $1600 payable by Venmo or check.
A hypnosis session may be included with the coaching if deemed necessary. Hypnosis outside of the coaching relationship will be billed at the normal hourly rate of $140/session.
Sessions can be done in person or over Zoom.
A non-refundable deposit of $250 for the six sessions is due upon booking unless paid in full.
*The only exception is speaking coaching, which can be done as a stand-alone session for the price of $185 and typically takes 90 minutes.
What is Kathy Gruver, coach?
This is a program headed by Kathy Gruver, PhD, CHt, ACC, born out of recognition that there are times in people's lives when they are stuck, stressed and not sure what step to take next. Kathy provides tools, pathways and barrier-busting techniques to allow you to move forward to overcome limitations, discover new strengths and conquer stress. Goals will be identified and met, health and well-being will increase and peace of mind will prevail.
Vision Statement
Kathy Gruver, coach seeks to create a world in which everyone has the skills, support and tools necessary to identify and accomplish their personal, professional and spiritual goals.
Mission Statement
Kathy Gruver works with individuals, couples and teams to empower them with the skills they need to reach their highest personal and professional potential. This is accomplished with values-driven exercises, ego state identification, customized activities and plans from Kathy's 30 years of experience and a synergistic collaboration between coach and client.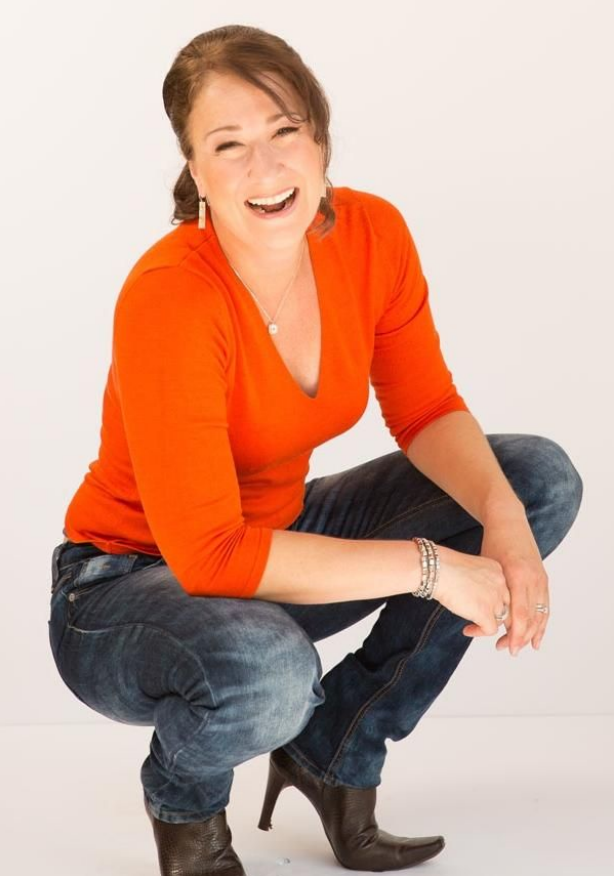 Kathy Gruver has earned her PhD in Natural Health and has studied mind/body medicine at the Benson-Henry Institute for Mind/Body Medicine at Harvard. She has studied mindfulness and presence with Eckhart Tolle, coaching with CTI's CoActive Coaching Program and has studied psychology and human behavior her entire life. Her work is informed by Resource State Therapy and Internal Family Systems.
She is the author of eight books, which have garnered 12 awards. She has lectured around the world including 2 TEDx talks. She has 30 years of experience as a massage therapist, hypnotherapist and consultant. She has a background in performing; dance, improv and acting and still does hip hop dance and flying trapeze to relieve stress and live life to the fullest! Kathy looks forward to helping you create the life that you truly want.
Testimonials
"Kathy has a unique and playful presence which helped me cut down some limiting beliefs and barriers without guilt or shame. I appreciate the creative tools and fun activities that Kathy would bring in, helping me clarify my values and goals. As a coach, Kathy is playful, honest, and encouraging." ~ M.E.
"Kathy has an innate ability to really deepen the mind-body connect and coached me safely through 'deep water'. She skillfully took me into the experience of my body, which led to a huge shift for me. She has an innate ability to create instant trust and safety allowing me to go deeper in such a short period of time. She is a coach that gets right to the heart. I highly recommend Kathy!" ~ E.N.
"Kathy helped me see fresh perspectives to get me going in a new (and better) direction in my life. I love her coaching style - she brings so much energy, challenges me, and throws out exercises to help me see things in a new light!" ~ Kristin G.
"Kathy Gruver is a no-nonsense, yet compassionate, coach that held space for me and helped me to identify what I truly wanted and how to align my values with how I am showing up in the world. She challenged current perspectives that were no longer serving me and offered accountability and support for actions to shift those perspectives going forward. Kathy's experience in a multitude of healing therapies provides versality in her approach and the tools that she drew upon to create resonance during our coaching session. Her positive energy and enthusiasm for life exudes from every cell." ~ Crystal Robertson, Durango CO
"Coaching with Kathy Gruver is one of the smartest career choices I have made. She has a no-nonsense, yet compassionate approach and her ability to get the heart of the matter is exactly what I needed to push through a very challenging situation. My time with her inspired me to re-align and re-focus. Thank you, Dr. Gruver!" ~ Nicole G, PRESeNT, llc, Owner
"Kathy has already helped me so much in the first few coaching sessions that I've had with her. I've previously seen a few different therapists and all they did was validate my feelings. Kathy actually asks you the right questions to get to the bottom of how you're feeling or why you're behaving a certain way. She gives you the tools that you need to deal with whatever situation you're in. If you do the work she gives you, you will be on track to a healthier life and a better you!" ~ KC
"Kathy has been great. She is versatile and trained in many disciplines. From the start, she has been willing to work with my needs and take the work where it needed to go by listening, learning, and asking questions. She is an intellectual, which I like, but she is also emotionally centered and intuitive; a great combination. She has a wonderful attitude and brings positivity to all areas of her work. Perhaps some of our success comes from how well our personalities jive, but at the very least I can assure you she is talented, dedicated, knowledgeable, professional, and competent." ~ Jon S.
"Kathy has been coaching me for a few months now on a variety of topics: problems in my relationship, childhood traumas, improving my communication skills, learning more about myself and who I am. I enjoy speaking with Kathy, not only does she listen to me but she also gives me important pieces of advice and practical exercises to do. It is a process to improve one self, it requires a lot of work, time and motivation, so having the right therapist/coach by your side is very important. I am glad Kathy is part of this journey with me, cheering me along the way. Would totally recommend her as a life coach." ~ Giulia Tamburini
"Kathy has really helped me get INTO ACTION to accomplish my goals -- in a way that feels GREAT for me! I've been stressed out about growing my business and procrastinating for a long time. Certain tasks (recreating a website I love) felt like herculean efforts and I didn't know how to start. Kathy has helped me get in touch with my values and a vision for what I REALLY want, and has helped me break down my tasks into bite sized actions that are fun and achievable for me. I've spent much more time actually doing things that are important to me, than in the past where I've spent time stressing about the giant tasks I wasn't sure how to start. Kathy supports me in simultaneously dreaming big and being practical. If you're looking for a coach that will support you in accomplishing your dreams while staying in flow, look no further than Kathy Gruver." ~ BB